Authentic Yoga Studio Instructors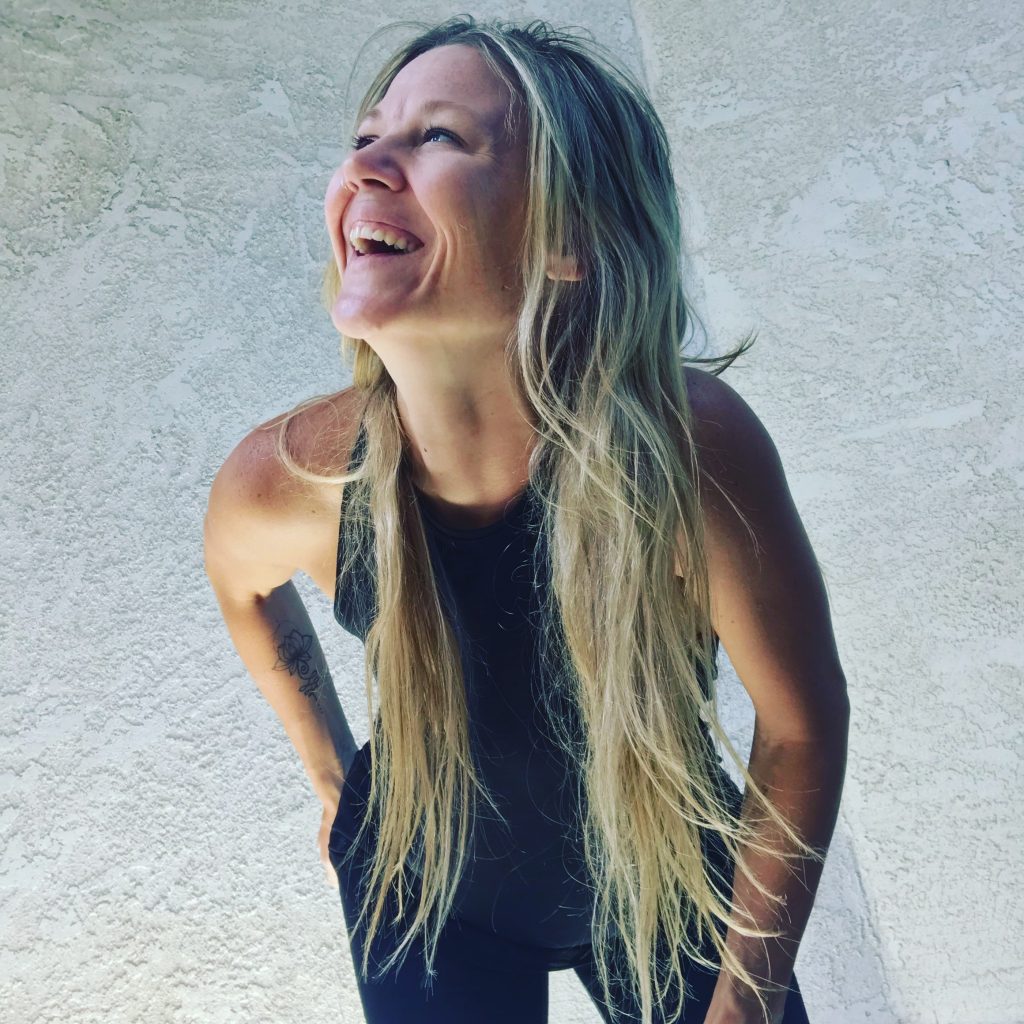 I was born and raised right here in Boise, ID. I wandered my way into a hot yoga class to get in shape. But most importantly I received more. I found my practice when I most needed it in life as I was caring for my mom with terminal cancer. It allowed me an escape out of the mandatory reality outside the studio doors…my wreck of a life. Right then I knew this was much more. I've been grateful for the many teaching hours, students, and experiences both yoga and life that continue to help me be a better teacher. Becoming Baptiste Certified has been the level up I've needed not only for my practice but my teaching as well, I'm excited to share it with you.
Amanda Mendez- Baptiste Yoga Certified, 200 E-RYT, YACEP Provider since July 2019, Specialty working with Athletes/teams/active groups & individuals to use yoga for training. Also working with First Responders using yoga to empower and help with on the job situations, stress, anxiety while physically strengthening the body. Always being prepared both physically & mentally.
Alison started her yoga journey over 15 years ago. When she first started, she thought it was just a fancy form of stretching and a way to improve flexibility. Through continual practice and study, she has come to embrace the fact that it is so much more than that! She, like many others, found yoga and the community it brings together as a method for helping her through some of the most demanding and hard times in her life. From births to deaths, Alison had a beautiful surprise, one that she hopes her students also find a piece of; through yoga you can unlock a door to who you are and what you are capable of. And, the people who are also looking for their "key" to their doors, are some of the best people to have by your side along the way.
Outside of yoga, Alison teaches art around the treasure valley and assists the Idaho State Museum with events. She has 3 fabulous kids- 11, 6, and 4. She and her family moved to Idaho 4 years ago (notice the timing of the move and the age of her youngest! Phew…) from Austin, TX and is proud to call Idaho home.
Born and raised in Boise, ID, I found myself in my first yoga class my junior year of high school. Towards the end of my senior year, I started to become a more regular practitioner. With hopes of changing the way my body looked, I kept coming back because of the effects it had on my mind. As graduation approached college didn't feel right at the time; so I received my 200-RYT certificate.
As I transition into adulthood this practice has become my space. Space to breathe, to check in, and to feel everything on and off the mat. I feel so fortunate to find this practice so early in my life I feel responsible to share it everywhere I can. I enjoy working with modifications and showing people they are capable conquering what you think you can't.
Alicia began her yoga journey in 2014, and hasn't looked back since. After being diagnosed with an autoimmune disease, Alicia has used the healing powers of yoga to help restore her health and strength, physically and mentally.
Alicia completed her 200-hour RYT in 2016 and immediately shifted her focus to teaching a Bikram-style Hot 26 class. Along with practicing yoga, Alicia enjoys spending time with her husband, is completely obsessed with her dog, Luigi and loves college football.
Hi! My name is Taryn Ankenman, one of the Baptiste power instructors at Authentic Yoga. I am 27, newly married and a dog mom! My husband and I adopted our pitty mix, Nyla, three months before we moved to Mississippi for his graduate school. We've now had her for two years and can't wait to add another four paws soon. He and I got married in the middle of his graduate school in the mountains of Cascade. He finished and moved back and we now live in Meridian. We both love to run and are training for our first marathon this coming October. When I'm not running, hiking or practicing yoga I am working as a full time MRI technologist and being an aunt to three beautiful little girls and a brand new baby boy.
My yoga journey began in a simple way, Wednesday night group classes at my local YMCA. I would go with friends from school or just myself. I always loved weight lifting and exercising so I frequented the Y often. Throughout high school I decided I wanted to deepen my practice and went to the only hot yoga Boise Idaho studio we had at the time, Bikram. I enjoyed the heat and the challenge and liked taking the foundation I had learned from the Y and pushing it to a new level. When I went to college at ISU in Pocatello, I would take a yoga class for a credit every semester. There were no hot studios there, or in Idaho falls where I moved to after graduation. Doing a teacher training program was something I had been interested in since early high school, and a few were offered in Pocatello throughout my college career, but with moving back and forth so often the timing was never right. It wasn't until we moved to Mississippi that I found a welcoming hot studio that offered a teacher training program that was perfect for me. I didn't know much about Baptiste yoga before I started there, but once I got immersed in the community around Baptiste yoga and learned the whys and how's it is performed, I knew there was a reason no other training program worked out for me. Being in the imaging field and seeing the muscles and tendons in our body, and then learning how those work together to create a strong, unified, collective being, and THEN learning to incorporate your mind and spirit helped me in ways no therapist or hike ever could. I have now been teaching for one year and love the community involved in our yoga studio. Whether you're there to get fit, calm your mind, push your limits, or learn how to better take care of yourself, I love helping you get there.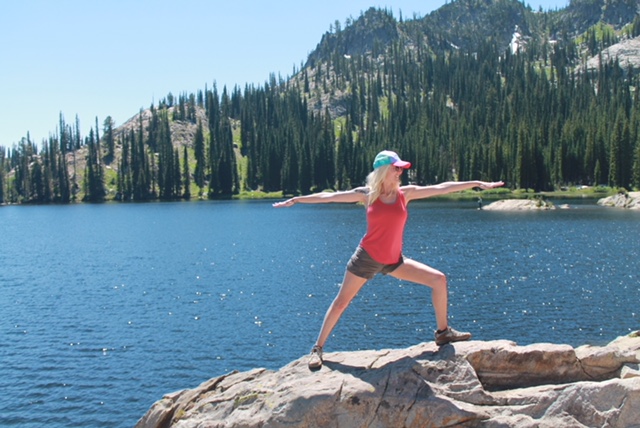 Meet Sarah Lowry. Born and raised in Idaho, you'll find Sarah attempting to find any sliver of sunshine to spend her time in. Sarah loves to be outdoors. She loves to spend the majority of her time with her family, which includes her husband, son, daughter, and dog. Sarah has major wanderlust and enjoys traveling to new places. She loves fashion, hiking, reading, doing puzzles, being creative, and of course, yoga.
Sarah has been part of the Authentic Yoga Family since our grand opening in 2018. You'll find her involved with anything involving kids at our studio. Sarah received her specialized children's yoga certification through Shanti Yoga School and is a certified children's yoga instructor. She received her RYT 200 through the Authentic Yoga Training Program. Sarah has a passion for working with children and is also a certified behavioral interventionist and developmental specialist. She's worked with children of all ages for over 20 years and has a special place in her heart for children with disabilities.
When she's not teaching kids or family yoga, you'll find her around the community teaching a variety of classes including gentle yoga, yin yoga, and adaptive classes. Sarah is looking forward to practicing with you and to have your kids join her on her mat for fun, interactive, and mindful kids' yoga classes.
I moved to Boise in summer of 2016, while I'm a newer instructor I'm a seasoned practitioner with 10 years under my belt including a variety of styles; both heated and non. While I love all things yoga, my passion is Baptiste style and power Vinyasa's. I've had the pleasure of practicing at a number of studio's across the US including NYC, Las Vegas and San Francisco, just to name a few. When I first stepped on my mat it was more about the amazing work out it provided. 10 years later it's still an amazing workout but it's the feeling created on the mat that keeps me coming back, and of course the wonderful communities I've built at each yoga studio I've called "home". Additionally this "moving meditation" has alleviated my chronic back pain that I've experienced since my mid-twenties due to a severe car accident. Yoga has changed my life in such a positive way over the last years I can't imagine where's I'd be without it. My hope as an instructor is that even if only for a brief moment I can create a positive impact or change for someone else.
When I'm not on my mat I love paddle boarding, biking and exploring new places. My residential history has been a bit of a rollercoaster including both US coasts and a few places in the middle. I truly believe that not all that wander are lost, as my lust and appetite for new places and adventures never ceases to exist but continues to grow as I go through this journey of life.  "Don't compare your life to other. There's no comparison between the sun and the moon. They shine when it's their time." ~Namaste
April fell in love with the silence and the noise, the power and the ease, the solitude and the community that she discovered with yoga in 2011.  "Hot yoga in particular allowed me to push past myself. To the point of quieting my mind, emotions, and body enough that I could truly hear.  I found a new way to love through sharing and teaching yoga."  April has taught in Boise since 2014 and served as a teacher trainer with a focus on Anatomy and the art of adjustments.
April King E-RYT200, YACEP
My first step toward yoga was a mental one. I began meditating and this played a role in a mental shift and realization of the mind/body connection. I began attending yoga classes in 2006 but it was a class in 2010 at a power yoga studio in Buffalo, NY that truly ignited my love and passion for yoga. I was immediately drawn to the practice and style and found myself attending classes 5-6 times a week. It began challenging and changing me mentally and physically. In 2012 I moved to the mountains of Idaho with my husband and daughter. I had a strong desire to teach and bring that which made such a difference in my life to others. I began teaching in 2015. My classes are taught with passion and joy. I hope for each person I meet to tap into their fearless light that wants to burst out. To find peace and joy, strength and lightness and self-love. To honor the mind/body connection.
"Happiness is a Choice"
Tracy Greenway
Yoga Instructor
RYT-200