Welcome To Authentic Yoga Studio | Serving Boise, Meridian, Eagle, Nampa, Kuna
"Don't have to be perfect, just be YOU." is our motto at Authentic Yoga Studio. Specializing in Baptiste Yoga principles we are more than Yoga classes. We are a community supporting each other, offering a program with a wide variety of classes accessible to students that are willing to try. But much more than that… amazing people that support you along the way. We opened our yoga studios doors in September 2018. It has been an amazing journey and a new beginning to an amazing Boise, Meridian community that has built itself with the beautiful humans that walk in the door.
Authentic Yoga exists because of the students who we consider friends that walk in the doors for each and every class. Thank you all for taking a chance on yourself, on our community, and our caring and loving teachers, for doing the hard work, for believing in you, and showing up for yourself. That's what makes the community what it is. I can't wait for what the future holds as we grow. We remain focused on whole-body wellness, not just a yoga workout or teacher training program. You are always welcome to come just for the workout, but don't be surprised when you leave with so much more.
At AYS we welcome everyone into our class practices. We take pride in being a non-judgemental place where all students of all walks of life can practice in our class and feel the love our teachers have for training and educating students at all various levels. We acknowledge how hard it can be to take that first step into doing something you are entirely new or not very good at. We take pride in being understanding and not judging the great students that come through our doors. We want you to feel welcome and enjoy being a part of our great yoga history. Like anything in life practice, training, and sticking to a program can help in all areas of one life. Click on our class times to see our class schedule for information on the various program schedule we have for the needs of our class students. Our class schedule is designed to have our various yoga classes accessible at different times of the day to hopefully benefit the needs of our students that are looking to fit in a time in their busy schedule that works for them. If you are curious to find out more information on who we are and how we can help you achieve your goals please feel free to contact us.
Where are the Authentic Yoga Studio's Located?
Authentic Yoga Meridian, Idaho Location
Easy access from anywhere Boise, Meridian, Eagle, Nampa & Kuna. Our Meridian location is located on the southside of the freeway of the Eagle road exit off Overland Rd. Located in the Gramercy Park District, next door to Gramercy Park Pizza.
Authentic Yoga Boise Location
Our NEW Boise, Idaho location is at 5634 W. State St. in between N. Collister Dr. and N Pierce Park Ln. Contact Us if you have any questions, also feel free to look around our online yoga store.
WHAT IS BAPTISTE YOGA?
Baptiste Yoga, founded by Baron Baptiste, is a Vinyasa class designed to empower students with the focus, training, breath and insight you need to achieve consistent results in the most important areas of your life. A potent physical yoga practice, meditation practice, breath practice and active self-inquiry are used as tools of transformation, encouraging participants to reclaim their full potential, discover creativity, awaken passion, and create authenticity, confidence, health, and new possibilities.
After training with Baron Baptiste in Thailand, Amanda has taken what she has learned from other and then evolved her teaching to her our personal style. Using the many year of experience on the mat as a student and over 10,000 hours teaching, to create an adaptable practice for all levels to step up to their greatness.  Making everyone felt seen and supported from where they are working from to grow and transform on and off the mat.
See below for some of our Authentic Yoga Studio class pricing.
Or check out our next retreat Authentic Yoga Retreat.
Authentic Yoga Studio's History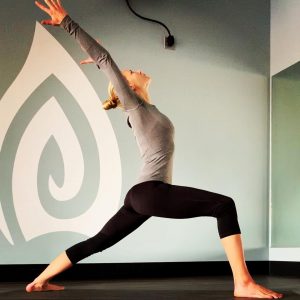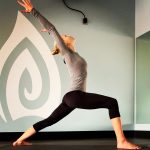 I first stepped onto my yoga mat, really?… to get in shape more than anything or so I told myself. I talked a big game about trying hot yoga for a long time, and truly I walked into my first class, filled out the form, signed up. Here I go! When the teacher stood up to ask me if I was staying to take class, my reply was "I'm coming back to the later class." I had gotten scared and decided to make up an excuse to get out.
That "later" class was most certain "later"…4 months later. I didn't know how much I actually needed yoga at the time. I thought I was just going to get back in shape and sweat a lot. I gathered my courage and tucked away my shame for leaving the first time, only to walk right back in the same doors, to the same teacher. I know she didn't recognize me, but I knew our first interaction. I made it past her, into the changing room, and finally into the heated room. What was about to happen, I didn't know. I had tried to take an All Levels Yoga class at a smaller key entry gym a couple months prior to returning back for my first hot yoga class, thinking I needed to know what I would be doing. Boring AF!!! Not even going to lie. Not saying I wouldn't now have an appreciation for the class now, I most certainly do and all practice of yoga, but we all have the types of yoga we prefer and the classes we do because we need to. That class was just not my class, that day. I am certainly glad I took a chance to walk back into that heated studio, I don't think I would have continued to practice yoga at all.
COMMIT TO YOURSELF
& SIGN UP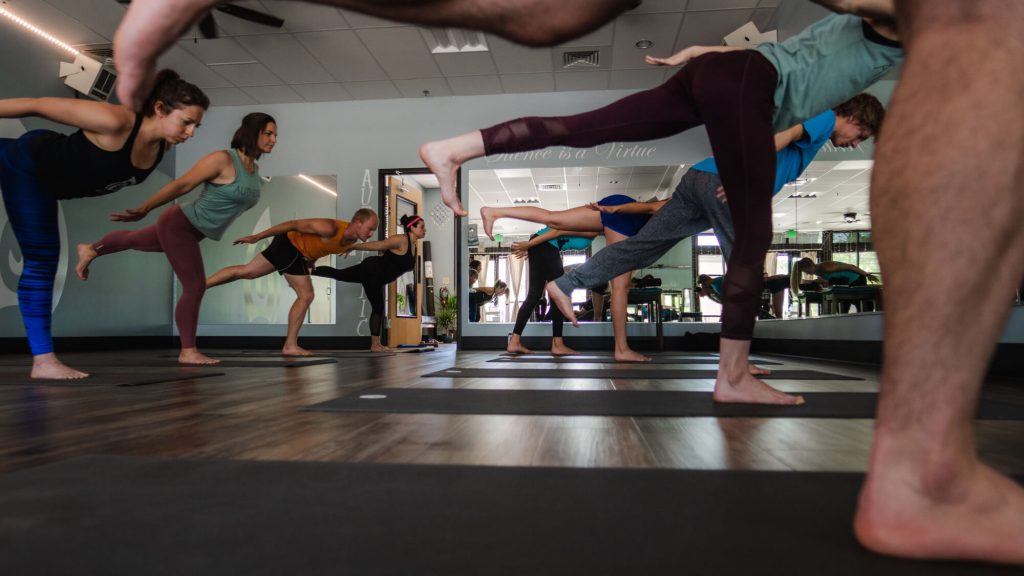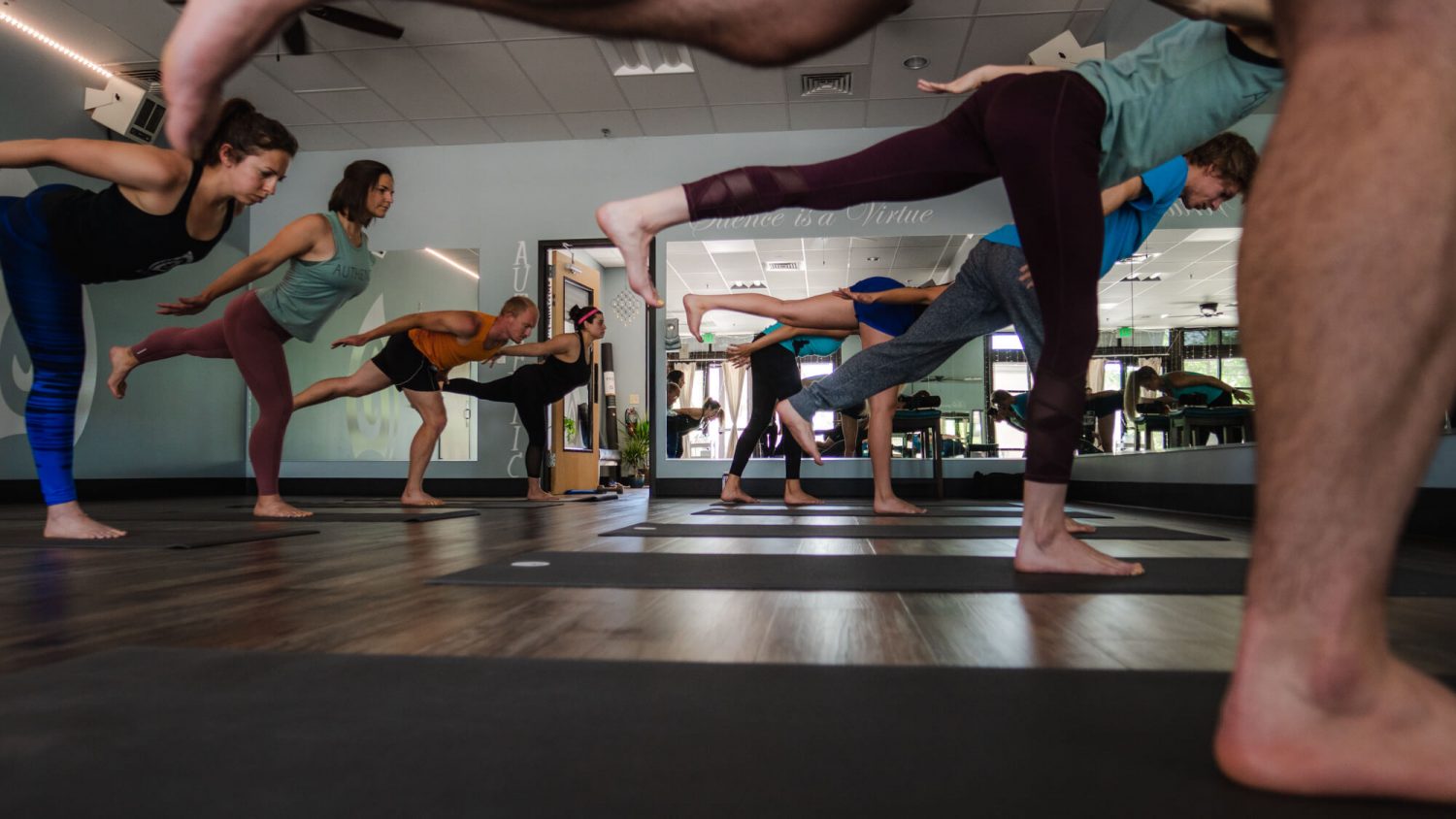 FIRST TIME
NEW STUDENTS
-Unlimited yoga for 2 Weeks any location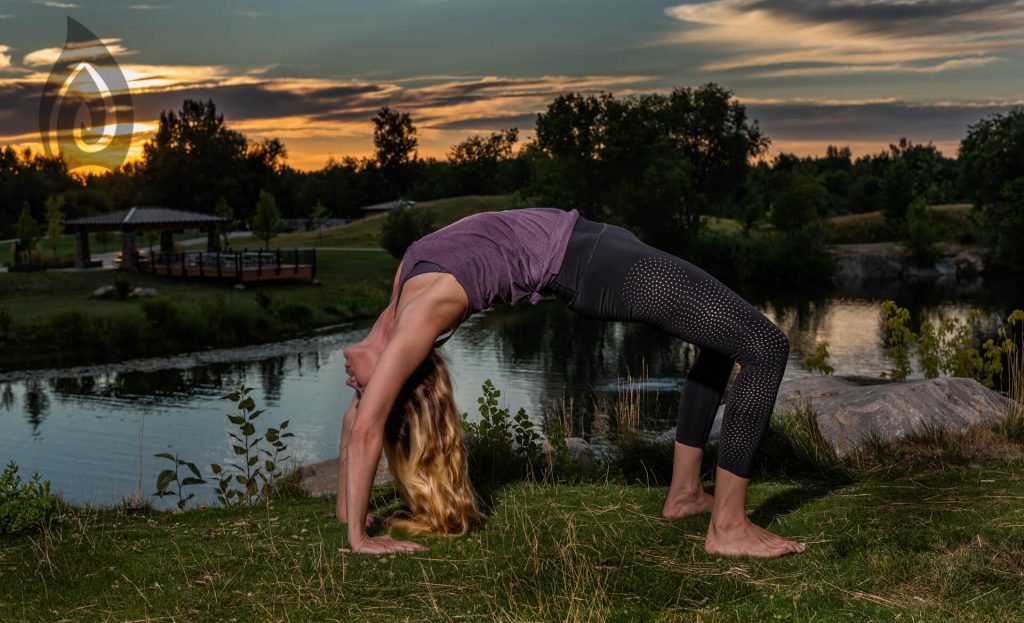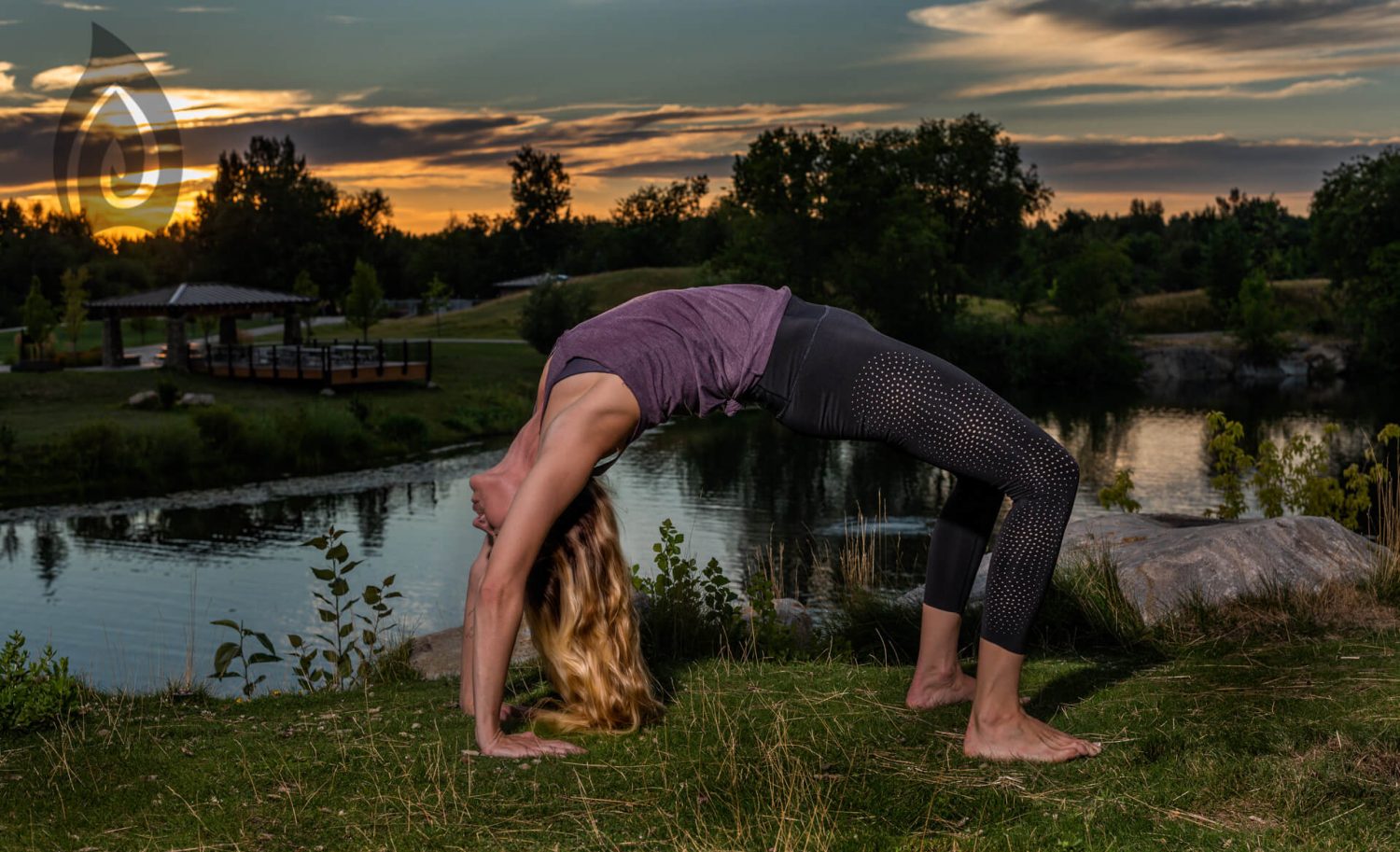 UNLIMITED MEMBERSHIP MONTHLY
$109/month
MONTHLY MEMBERSHIP
*cancel with 30 day notice at least a 3 month commitment
-Unlimited yoga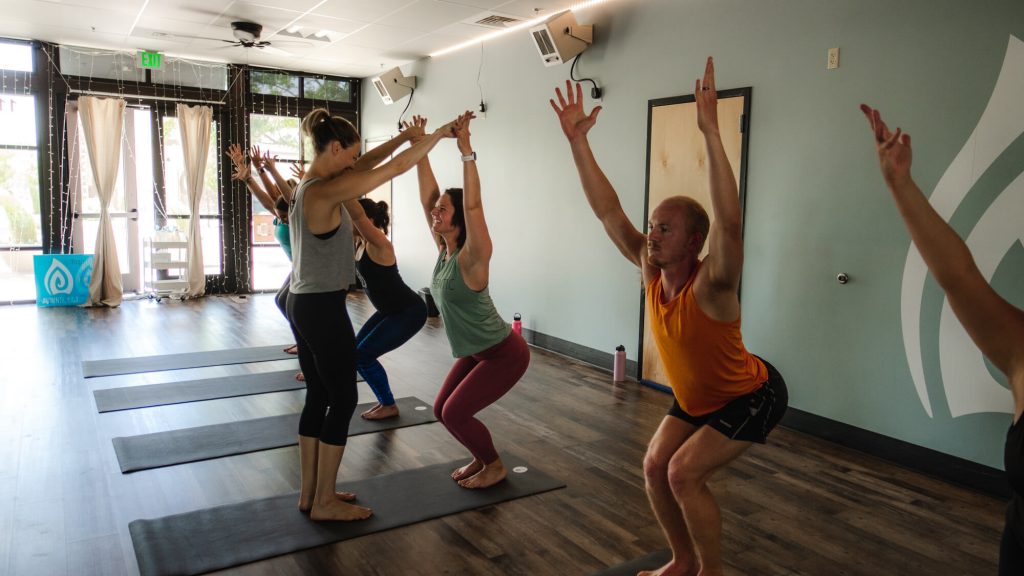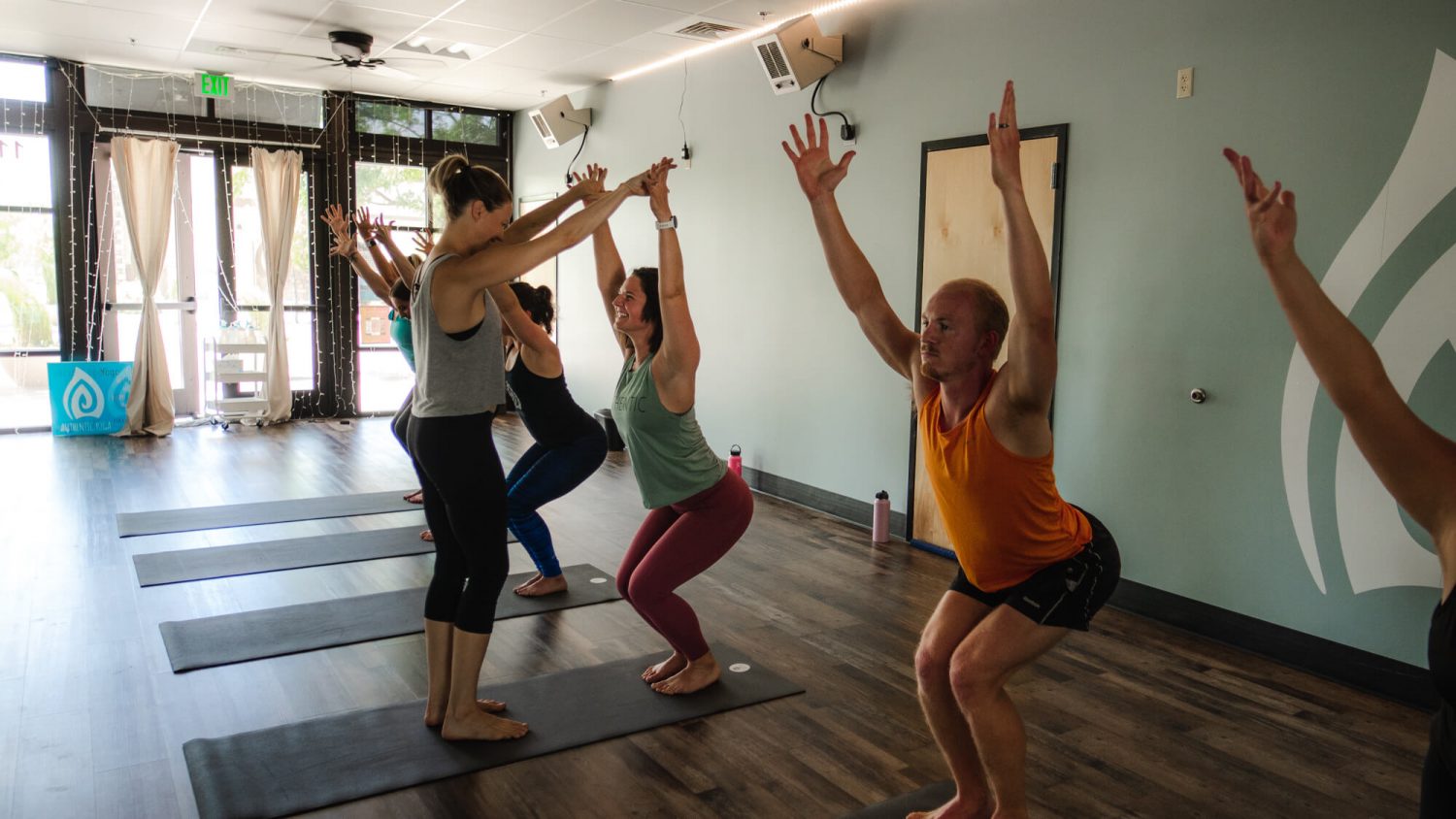 20 CLASS CARD
-$16.50 Per Class
-Expires in 9 months